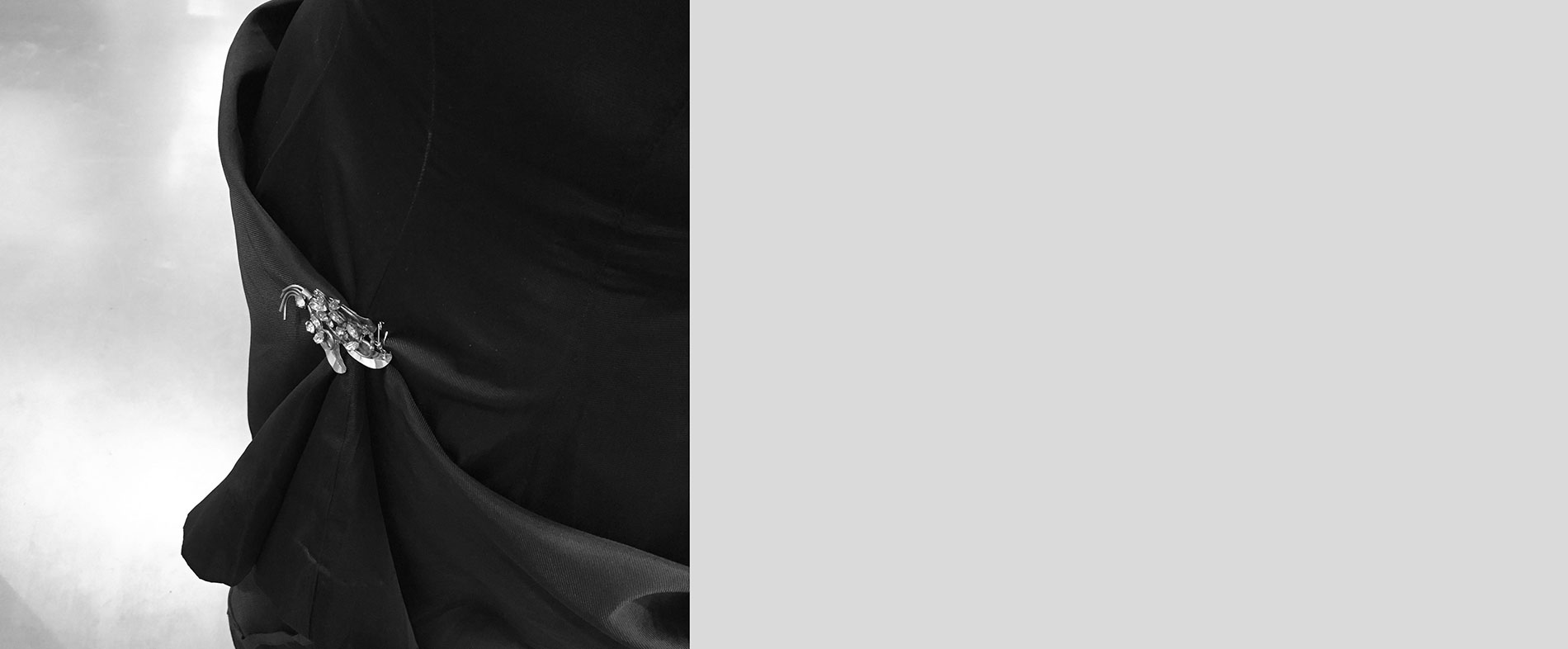 Studio
COUTURE SAVOIR-FAIRE
Vogue Italy in January 2015 named Naomi as one of the most promising 'new talents'. Naomi constantly stirs up trouble by reinterpreting hats, bags and other accessories with unbridled imagination. A signature with a difference - an allure, an attitude.
If you meet Naomi Goodsir, it's impossible for her not to go unnoticed. The Australian milliner and designer has an atypical elegance and refined charm. Her style is connected to « un je-ne-sais-quoi » signalling an automatic appeal. Naomi is known for her terribly 'couture' hats, which accompany a movement - a haughty slant, rebellious, sometimes rock, often punk, but always chic.
For more than 15 years, whilst respecting the technique of millinery, she's created hand made unique pieces, favouring beautiful textiles from Living Heritage Companies (EPV), as a tribute to ancestral proficiency. Leather and exotic skins (including Australian crocodile) are also materials the designer uses, applying these in the form of body accoutrements – a salute to her Australian origins.

The legendary Lidewij Edelkoort in June 2013, selected one of the designer's bags, for the exhibition 'Fetishism in Fashion' at the Arnhem Fashion Biennale in the Netherlands.
From Sydney to The English National Opera, to collaborating with international designers, Naomi has decided to trace her own route in France.
Exceptional fragrances concocted with Renaud Coutaudier, represent a natural extension of Naomi's notable universe.
N.D.R – Parts of the text (Le Fashion Post « L'élégance de Naomi Goodsir »,2015, William Arlotti)